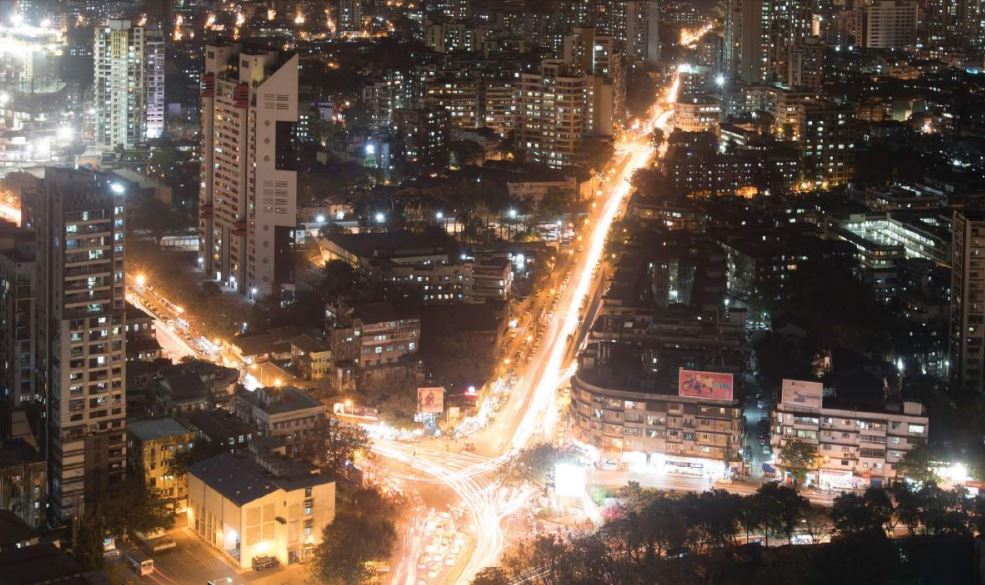 New Delhi, November 29, 2016: Better, smarter urban growth could be an economic opportunity for India worth up to 6% of GDP by 2050, according to the latest research from the New Climate Economy.
Continuing the current poorly planned, sprawling, unconnected pattern of urbanisation could impose an estimated cost of between US$330 billion and US$1.8 trillion by mid-century. At the household level, this equates to more than 20% of average household incomes.
The new paper also undertakes a first-of-its-kind analysis drawing on satellite data of night-time lights to compare cities' urban form with their economic growth.
It finds that Indian cities that were more compact in 2002 experienced faster economic growth from 2002-2012. On average across a sample of 479 Indian cities, a 10% increase in a city's dispersion index in 2002 was associated with a 0.4-0.9% point decrease in economic growth over the subsequent period.
There are a number of negative impacts or costs associated with India's current urbanization model, ranging from increased costs of providing public infrastructure and services, transportation costs, traffic casualties, traffic congestion, air pollution, and health risks, among other considerations.
The costs of providing public infrastructure and services are likely to be as much as 30% higher in more sprawled, automobile-dependent neighbourhoods compared with more compact, connected locations.
14 of the world's 30 most polluted cities are in India, and outdoor air pollution in Indian cities is estimated to cause around 1.1 million premature deaths per year. India also has the largest number of total traffic deaths of any country: 137,572 were officially reported in 2013.
In India, urban sprawl is different than in other countries; it is best understood as a low density of built-up floor space per unit of land area, combined with severe overcrowding per unit of built-up area. For example, Mumbai homes have only about 30 square feet per person, less than a quarter of the comparable availability in urban China. Countering urban sprawl in India will require a greater emphasis on "appropriate" or "good" density combined with adequate provision of accessible and well-connected infrastructure and services.
The report recommends reforms and progress in three key areas to help deliver social and economic benefits for urban India.
Reform of land regulations to manage urban expansion to improve the efficiency and effectiveness of land use.
Expansion of sustainable urban infrastructure to encourage appropriately compact, connected, and coordinated cities.
Reform to strengthen urban local government, accountability, and financing.
The research is being launched in New Delhi by members of the Global Commission on the Economy and Climate Lord Nicholas Stern and Naina Lal Kidwai.
--ENDS--
Notes to Editors:
Better Cities, Better Growth: India's Urban Opportunity has been prepared by the Indian Council for Research on International Economic Relations (ICRIER); the WRI Ross Center for Sustainable Cities; the New Climate Economy (NCE), flagship project of the Global Commission on the Economy and the Climate; and the Coalition for Urban Transitions, an NCE Special Initiative. The paper was prepared in partnership with the University of North Carolina at Chapel Hill and the Global Spatial Research Program on Spatial Development of Cities at the World Bank.
The New Climate Economy releases major flagship reports annually as well as country reports on the United States, China, India and Ethiopia, and sector reports on cities, land use, energy and finance. Most recently, it published The Sustainable Infrastructure Imperative: Financing for Better Growth and Development in October 2016. It has disseminated its messages by engaging with heads of governments, finance ministers, business leaders and other key economic decision-makers in over 50 countries around the world.
For more information go to www.newclimateeconomy.net
For media inquiries contact:
Ferzina Banaji, Ferzina.banaji@newclimateeconomy.net
Joel Jaeger, Joel.jaeger@newclimateeconomy.net