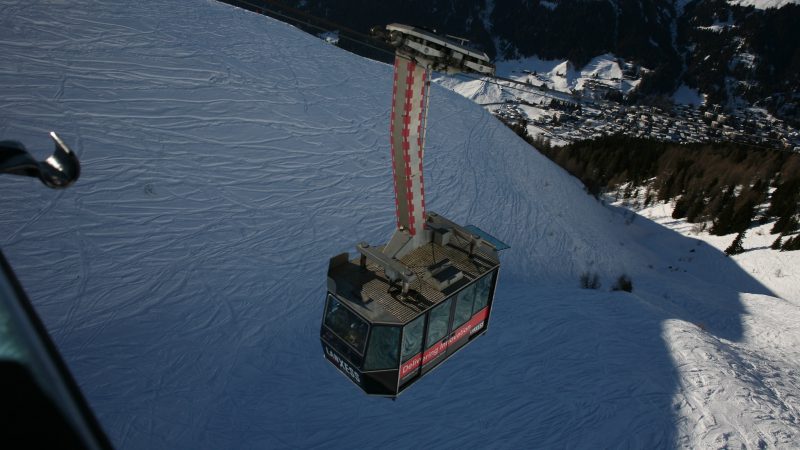 What's the hold up on ambitious climate action?
By Sharan Burrow
This article was originaly published in Euractiv.
Sharan Burrow is the geneal secretary of the International Trade Union Confederation and member of the Global Commission on the Economy and Climate. 
The world faces a climate emergency and we are running out of time. Nowhere is this more horrifically depicted right now than in my own country, Australia, that is literally burning; a country where the government refuses to stand up to vested corporate interests and take vital action.
Fires, floods, droughts, hurricanes, fresh-water crises – 2019 saw it all and yet multilateralism is failing us. Why?
There were some responsible leaders at the December UN climate talks in Madrid. Most notable were the many vulnerable, developing economies, and the EU, which pushed for more ambitious action in the face of the climate crisis. But leaders of most of the big emitters were unmoved which, up against climate change, effectively means going backwards.
Youth-led protests could not move them. The 786 companies working towards net-zero emissions by 2050 could not. 631 investors representing over $37 trillion in assets urging more ambitious action could not.
Even the fact that a slice of the US economy bigger than China's is still committed to achieving the US climate target, through action by cities, states and businesses, could not move them.
What is the hold up? Some point to fossil fuel and heavy industry workers as a reason for delay. As the head of the world's largest trade union federation, I say "not in our name". There are two reasons for this: First, workers know that there are no jobs on a dead planet.
We all need to look after the one we've got; and second, we also know that the new climate economy – if done right through people-centered climate action – can deliver higher income and living standards, more and better jobs, significant public health benefits, greater social equity, and a healthier natural environment. Through a just and well-managed transition, these gains can pave the way toward a fairer world.
A better future for all will be won or lost in the world's cities, expected to be home to two-thirds of the world's population by 2050. Zero-carbon cities will require thousands of people to retrofit buildings to higher energy efficiency standards, to design and operate public transport systems, and to install solar panels and electric charging infrastructure.
In fact, recent research from the Coalition for Urban Transitions finds that ambitious climate action in cities could support 87 million jobs in 2030. And the only impediment to these jobs being good jobs is where fundamental human and trade union rights are denied.
In cities and elsewhere, seizing these opportunities must be accompanied by strong proactive policies to help reskill workers in declining sectors and to support approaches to economic diversification in highly affected communities.
Without a just and well-managed transition, there is a real potential for stranded communities and workers, exacerbating social exclusion of the poorest and most vulnerable.
Spain provides us with a good example: as it shifts rapidly away from coal power, trade unions secured a commitment from the government to provide €250 million ($278 million) over the next decade toward professional training, social protection and new economic opportunities for coal communities.
Other examples, from Uruguay to Scotland to Canada, can help deliver a just transition for workers and communities as we move toward a low-carbon economy. These examples, along with those from business and labour where there are examples of joint commitments to a just transition, are examples we can build on. We just need more of them.
The call for more ambitious climate action comes concurrently with growing social unrest. People are demanding livable wages, affordable access to education, healthcare and other opportunities. This, in turn, leads to political nervousness and delay by leaders in stepping up their climate ambition.
It is clear that ambitious climate action will not be politically viable unless people see a better future for themselves and their children in it. And we should not be asking people to radically change their lives without an assurance that they will be able to secure and sustain a decent job and a decent way of life.
For the world's poorest and most vulnerable people, no bargaining for a better tomorrow will justify increasing the burden today – so the benefits need to start today.
For coal workers who still make a living in the fossil fuel economy, for the billion people living in slums without safe drinking water and reliable sanitation, for the billion people living without access to reliable electricity: We have solutions that can deliver climate action and a just, inclusive transition. We need to deploy them at scale.
Good change can only come about through inclusive dialogues and decision-making. As the world's political and business elite gather at the World Economic Forum (WEF) Annual Meeting in Davos to address the Forum's mission – "improving the state of the world" – one must ask, for whom?
Of the 2019 meeting's 3,000 participants, over 2,000 came from Western Europe, the US and Canada alone. Only 22% of participants were women.
What is true of the World Economic Forum is true of the world: To address the world's most pressing issues, such as poverty and climate change, those who are most impacted must also have a seat at the table.