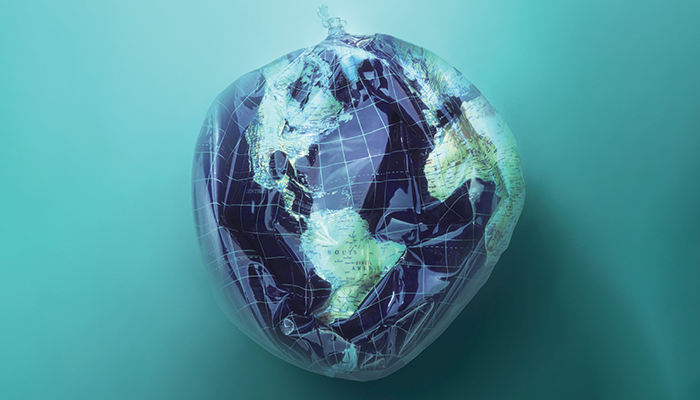 The road to recovery
By Helen Mountford
This article was originally published in Transform Magazine.
Helen Mountford is Vice President of Climate and Economics at World Resources Institute and Programme Director of the New Climate Economy.
The world is currently witnessing a health emergency and human tragedy. The loss of life as a result of COVID-19 is devastating, and set to continue increasing around the world. The pandemic is a sobering reminder of how vulnerable our societies are to threats beyond our control, and of the importance of addressing those risks we can mitigate – such as the climate crisis, and the infectious disease spread and natural disasters exacerbated by it. As the impact of the pandemic unfolds, sharpening existing inequalities and injustices, it also emphasises the need for a more just and resilient society.
 
The top priority for governments in the first wave of emergency relief packages is to stop the spread of the virus, save lives and address the immediate needs of those who have lost jobs or income as the economy grinds to a halt. However, as we begin to quell the immediate health and social crisis, a resulting economic crisis is hot on its heels, and is likely to be the largest for many generations. The world was already seeing signs of a global economic slowdown before the pandemic began. Now it has been accelerated, and a major global disruption triggered. 
 
A second wave of government interventions to stimulate economic growth will be needed. Governments and multilateral institutions are already discussing the allocation of trillions of dollars to boost economies. They will find themselves at a crossroads: they could restore the unequal, unsustainable high-carbon economies of today, or they could shift to more inclusive, resilient and low-carbon development paths.
 
The decisions they make now will have lasting effects on the structure of societies, economies and government for decades to come. COVID-19 has revealed just how interconnected we are. As leaders develop recovery plans, they cannot focus on a single crisis, or they risk aggravating others. Investing in major shovel-ready infrastructure projects that lead to pollution – whether fossil fuel power production or roads and highways – would be one example of a post-crisis economy boost that would worsen other crises, namely the climate crisis and air pollution. Outdoor air pollution, largely from the burning of fossil fuels, kills more than 4.2m people each year alone according to the WHO. Instead governments can – and must – address the health and economic crises caused by the pandemic and climate change together. 
 
"Countries and industry players would be wise to shift away from risky, unsustainable investments"
 
A low-carbon shift
For many, the focus of the economic recovery packages will be on creating jobs and boosting incomes as we come out of the crisis. In a number of cases, low-carbon solutions can do this better than the alternatives. Renewables tend to create more jobs than the fossil industry, with the number of jobs in renewable energy now topping 11m. After the 2008 global financial crisis, the US's American Recovery and Reinvestment Act of 2009 led to a number of benefits, including supporting 900,000 clean energy jobs between 2009 and 2015 – the largest clean energy investment in history. It jump-started a major scale-up of the US wind and solar industries, which are now direct competitors to fossil fuel power plants. 
 
Similarly, assessments after the 2008-09 crisis found that, in the US, states that spent 1bn dollars on highways and roads created 2.4m job-hours, while those that invested 1bn dollars on public transit projects created 4.2m job-hours – in other words, clean public transport infrastructure projects delivered almost double the amount of job-hours. The opportunity for greener, better jobs will prove critical as countries seek to recover from the COVID-19 crisis, especially given recent mass layoffs, the resulting rise in unemployment, and calls for better worker protection.
 
Governments should pay attention to investors' shifts away from fossil fuels. Investments in new exploration or development of fossil fuels are no longer worthwhile in many cases, especially given increasing oil price volatility. For three consecutive years, investment in renewable energy topped investment in fossil fuel, and in 2018, solar investments exceeded those in coal. Countries and industry players would be wise to use this moment to shift away from risky, unsustainable investments and towards more sustainable ones. Done well, this could significantly increase and improve jobs and people's wellbeing. Many countries are already transitioning: in September 2019, India announced its renewed target of 450 GW of renewables by 2030, and in March 2020, six EU states sent a joint letter to the European Commission calling for inclusion of a 100% renewable energy scenario in long-term climate projections. 
 
During the coming months, governments will be investing unprecedented trillions of dollars to reboot their economies. This is the moment to accelerate the shift to clean energy, rather than prop up declining industries via, for example, major bail-out packages to the fossil fuel industry. A just energy transition will be critical. Instead of directly bailing out the industry, governments can invest in the protection of affected workers and communities, and support their transition to more sustainable livelihoods and more diverse economies. In a recent letter to Canada's federal government, for example, representatives from the country's healthcare and environmental sectors called for any bailouts to focus on workers and their families. Recent ITUC analysis identifies Canada, among 12 other nations, as an exemplar of a government that is prioritising people in addressing the economic downturn.
 
"Wealthy, developed nations must ensure support for developing and emerging economies"
Bold fiscal policy
Governments may also look to realign fiscal policies in order to stimulate growth and jobs. In doing so, they should look to reform environmentally harmful and inequitable subsidies and replace them with more direct payments that will lead to social and economic benefits for all. Raising carbon or energy prices is another measure that can help raise government revenues and send clear signals to markets that they should shift away from polluting activities – and with smart recycling of some of the revenues, low-income and middle-income households can be better off as a result. Governments that pursue these efforts will emerge as leaders in climate action and bring the world closer to the benefits of old climate action. These include US$26trn in immediate net global economic benefits between now and 2030, and the potential for 65m new low-carbon jobs in 2030.
 
Bold fiscal policy by central banks, governments and international finance institutions will be key to financing the recovery. Multilateral cooperation is imperative in order to ensure access to medical supplies, social protection for vulnerable communities, and investments in the individuals and institutions serving at the frontline of the response. In doing so, wealthy, developed nations must ensure support for developing and emerging economies to cope with the crises, and for future recovery plans. 
 
Emphasising this imperative, the UN has appealed for US$2bn in coordinated global humanitarian response, aimed at 51 vulnerable countries across Africa, Asia and Latin America. Many Multilateral Development Banks are galvanising to ensure support for developing economies. As they support these countries in their economic recoveries, a priority should be to promote investment in sustainable and resilient infrastructure. The net benefit of investing in resilient infrastructure in developing countries could be as much as US$4.2trn during the infrastructure's lifetime, returning, on average, US$4 in benefits for each US$1 invested. 
 
The ongoing COVID-19 crisis poses a critical challenge: we must build resilience coming out of this devastating loss of lives and livelihoods without exacerbating other crises. A decisive transition to an inclusive, low-carbon and resilient economy is an opportunity to rebuild a better world – now is the time for us to seize it. 
---
Building it back – better
900,000- The US's American Recovery and Reinvestment Act 2009 supported 900,000 clean energy jobs between 2009 and 2015
$26trn- Bold climate action could lead to $26trn in immediate net global economic benefits
4.2m- US states that invested 1bn dollars on public transit projects after the 2008 financial crisis created 4.2m job-hours
$4.2trn- The net benefit of investing in resilient infrastructure in developing countries could be $4.2trn during its lifetime