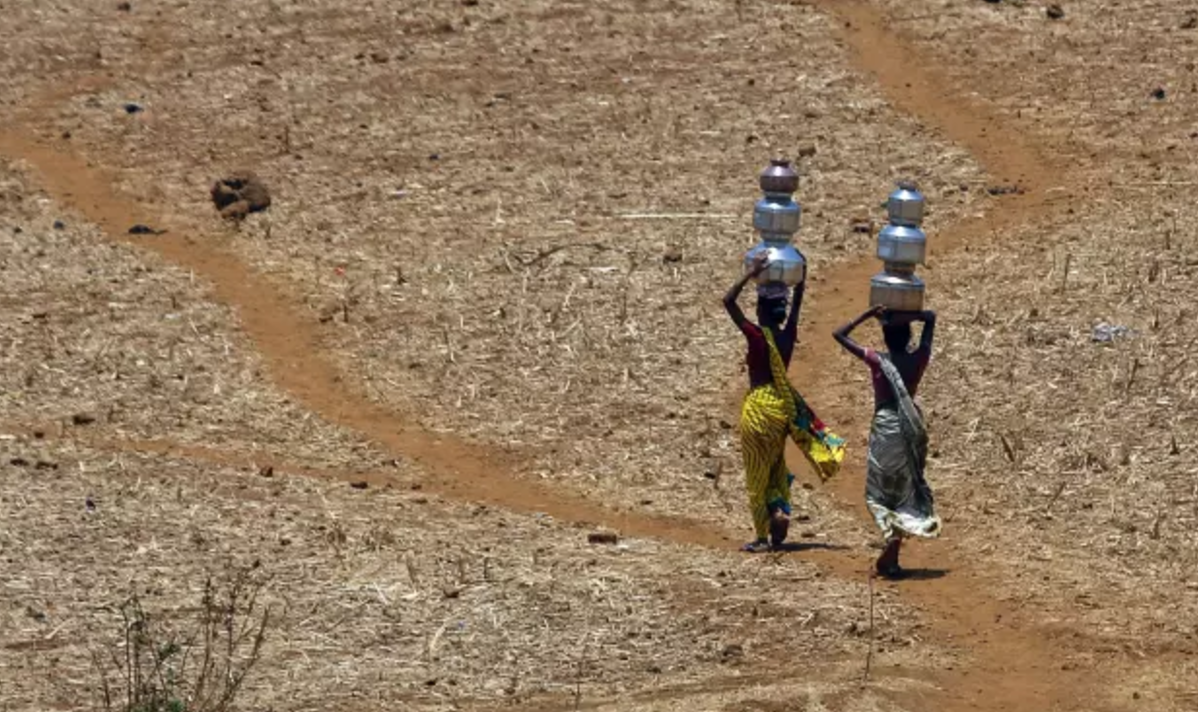 This article was first published in The Financial Times. 
Naina Lal Kidwai is the sustainability chair and past president of the Federation of Indian Chambers of Commerce & Industry. She is a member of the Global Commission on the Economy and Climate. 
When world leaders came together in December 2015 to adopt the Paris agreement it sent an undeniable signal to markets and businesses all over the globe: a low-carbon future is on its way. For some companies, this may have been a wake-up call. For others, it was an affirmation of a market trend they'd already recognised that cleaner growth was not only possible, but also good for their bottom line.
There's ample evidence that renewable energy and energy efficiency are booming sectors for business. In 2016, 190 of the Fortune 500 companies together saved close to $3.7bn through their collective renewable energy and energy efficiency initiatives.
It is no longer a novelty to hear of big companies such as Google or Apple "going green" — both, for instance, have publicly and proudly invested in renewable energy and energy efficiency initiatives. Both have committed to using 100 per cent renewable energy by the end of this decade with Google on track to do so by this year, and Apple by 2020. In India, clean energy delivered more than $2bn in foreign direct investment between 2014 and 2016. It could also yield more than 300,000 much-needed jobs over the next five years.
Clean energy is just the tip of the iceberg. A recent study found that companies could unlock $12tn by 2030 in business savings and revenue by pursuing sustainable, low-carbon business models. Investors, too, are taking note, as low-carbon portfolios and green bonds are increasingly seen as smart investments.
The profitability of doing right by climate is increasingly clear. Proctor and Gamble, the US producer of consumer goods such as cleaning supplies and personal care products, signed up to meeting science-based targets to reduce its emissions. Energy efficiency measures they have undertaken have already saved P&G $500m with potential for even more savings ahead. Almost 300 other companies have also signed on to similar science-based targets including behemoths such as Coca-Cola, Pfizer and Sony.
The financial sector worldwide is also steadily shifting its money to capitalise on the burgeoning market for innovative climate solutions and moving away from riskier high-carbon investments. The market for green bonds investing in renewable energy projects or other low-carbon solutions grew from $3bn just five years ago, to $81bn last year. It will probably reach $150bn by 2017. The shift towards clean capital is also paying off for investors. Barclays, the international investment bank, found that bond portfolios with strong sustainability attributes have outperformed those with weak environmental indexes over the past seven years.
Closer to home, hundreds of business leaders and investors have gathered for the Business and Climate Summit in New Delhi. In fact, Indian businesses are trailblazing in terms of how the private sector can respond to the climate threat and reap rewards from climate-smart decisions. More than 140 leading Indian businesses — from Ambuja Cement to Jet Airways and from ITC to Godrej & Boyce — have undertaken efforts to formally measure and manage their emissions and drive more profitable, competitive and sustainable businesses through the India GHG Program.
The Tata Group, one of India's largest and most prestigious business conglomerates comprising more than 100 different companies and annual revenues upwards of $100bn, beds a life cycle sustainability analysis into all of its product development.
Tata Motors, part of the Tata Group and India's largest auto manufacturer, committed to going 100 per cent renewable because it would both reduce emissions and increase financial savings. They are also planning to launch their first electric car this month and are trialing electric buses as well, an important step in reducing urban emissions. On this front, Tata is following the lead of the Mahindra Group, whose subsidiary automaker was India's first to bring hybrid and electric vehicles to market in the subcontinent.
Another Indian conglomerate, the Aditya Birla Group, has integrated low-carbon initiatives throughout the corporate structure that oversees all 200 workplaces, and the chief executive of each subsidiary chairs a sustainability committee. This is the kind of dedicated involvement that can bring about change in wider corporate mindsets.
If there is one clear message that should resound from the Delhi Summit it should be this: Indian industries are moving fast and far on climate action and are reaping the benefits. Businesses all over the world, especially in developed countries, should have no excuse for lagging behind.