David Vogel
Helen Mountford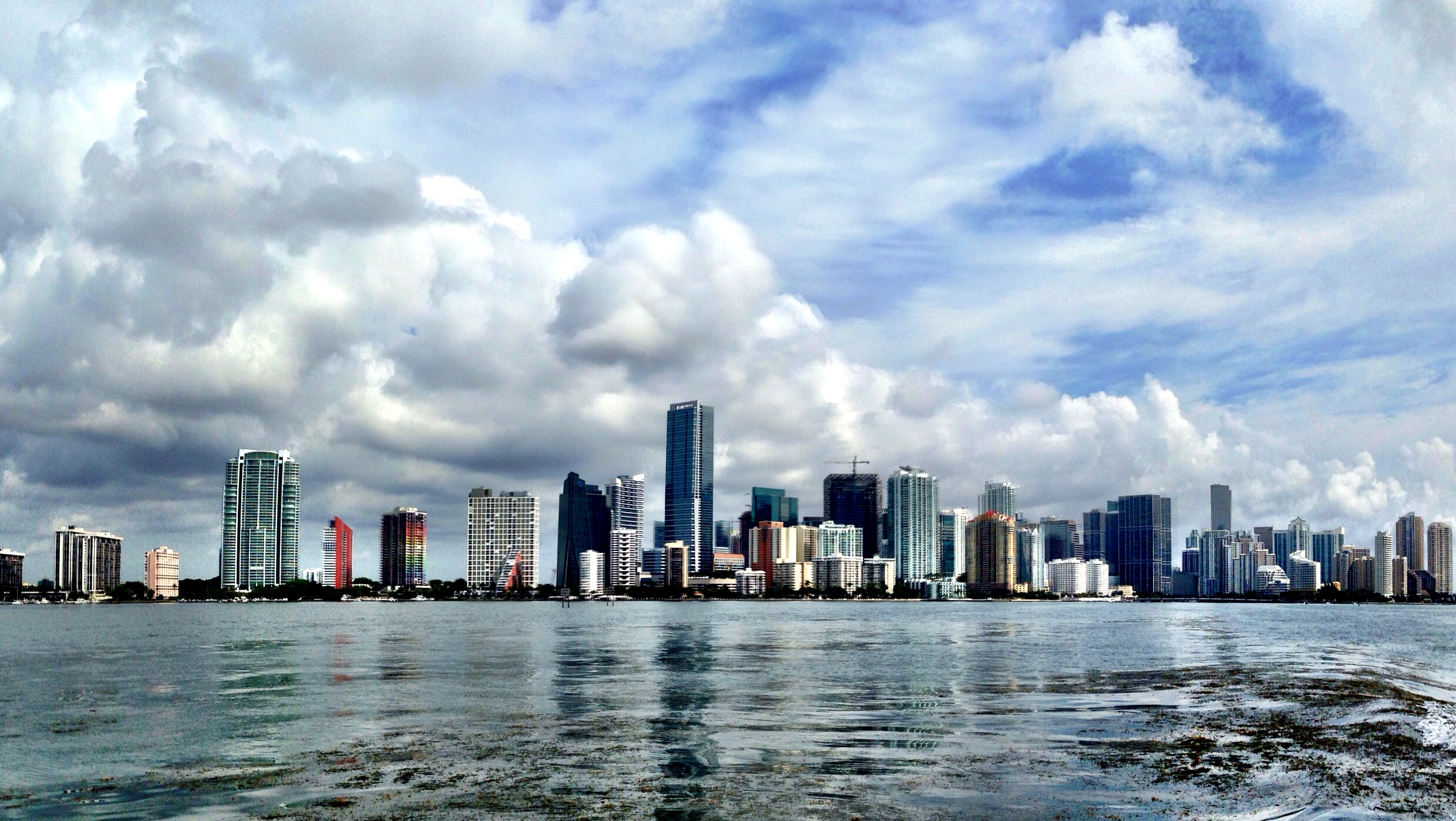 Climate fatalism ignores the economics of climate action
By David Vogel and Helen Mountford 
This article was originally published in the Orlando Sentinel. 
David Vogel is an investor, data scientist and philanthropist based in Jupiter, Florida. Helen Mountford is Global Director of Economics at World Resources Institute and Programme Director of the New Climate Economy. 
Hurricane Michael brought a surprise punch to the Florida coastline and left a trail of destruction across the Southeastern United States. In addition to the immeasurable suffering for those who lost loved ones, the storm's price tag is now estimated to be as high as $10 billion. Globally, in 2017, disasters triggered by weather- and climate-related hazards were responsible for thousands of deaths and $320 billion in losses.
While the storm caught many off guard, it's the kind of extreme weather event that will become more common and severe in our changing world, where warming waters and rising seas will result in more damage, especially along Florida's coast. According to one study, 64,000 homes in Florida face the risk of flooding in the next 30 years. Beyond more flooding and catastrophic storms, climate change will drive up insurance premiums and undercut property values.
Recognition of climate change is becoming more widespread, but there's still deep misunderstanding, if not outright denial, around the economics. On CNN, Sen. Marco Rubio said, "We're going to have to do something about the impact that it's having on low-level coastal areas … But I'm also not going to destroy our economy." Similarly, President Trump recently acknowledged that climate change is not a "hoax," but he says he won't take action that would put the U.S. "at a disadvantage."
In fact, the economic case is strong and getting stronger. Recent research from the New Climate Economy finds that smart climate action can deliver at least $26 trillion in global economic benefits between now and 2030 compared with business as usual. It can also deliver more than 65 million new low-carbon jobs globally in 2030 (the equivalent of the combined workforce of California, Florida, New York, Ohio and Pennsylvania today), and avoid over 700,000 premature deaths. The new IPCC special report projects global economic damages to be $54 trillion in 2100 with1.5° Celsius temperature rise. That figure balloons to $69 trillion if global temperatures rise by 2° C.
It's clear that climate fatalists are wrong to suggest that we cannot afford to act. The reality is we cannot afford not to. In addition, there are growing examples that show why climate action is in our country's economic interest.
Consider that China has invested over $7 billion across every stage of the electric vehicle lifecycle, and in 2015 became the world's largest market for electric private passenger cars. Germany's Energy Efficient Rehabilitation, which provides loans for building retrofitting at scale, has leveraged $16 for every $1 of government investment. Not only are the retrofitted buildings saving energy and money, in 2010, the program helped to create 342,000 jobs.
Closer to home, California is building a low-carbon economy, with the state hitting its first emissions reduction target early while it enjoys economic growth that's faster than the country as a whole. These examples are not outliers; they reflect the growing momentum toward a low carbon economy. Indeed, many countries are already successfully reducing their emissions while growing GDP.
It's increasingly clear that the climate and the economy are interconnected — and the smart money is on climate action. Over the last two years, more than 17 insurance companies, including Axa, Swiss Re, and Zurich, pledged to stop underwriting coal-related companies. Just last month, the first U.S. insurance company, Lemonade, joined their ranks. Major businesses are moving to slash their emissions, including nearly 500 that are working to set science-based emissions targets. And, in 2017, there were more than 120,000 clean-energy jobs in Florida.
We're clearly seeing it's possible to innovate, legislate and invest our way to a sustainable economy. This is not just a moral obligation to future generations; it's based on the knowledge that the low carbon transition is good for people's lives, livelihoods and the economy today.
The only thing that's hard about this choice are the politics. But even here, the climate fatalists are not on solid ground. Climate impacts are mounting – and they don't care what side of the political aisle you are on. This is well-understood by some members of Congress from Florida who recently introduced carbon legislation, which would enable the U.S. to meet its climate goals and strengthen coastal resilience.
We don't need more denial or pessimism. We are, after all, a nation built by people who, at some point, traveled across oceans and over land, driven by a belief that they could make a better future for their families and children. It's time to turn our attention to one of the biggest challenges facing our country today. And, it is also one of the biggest economic opportunities. Now is the time for action.