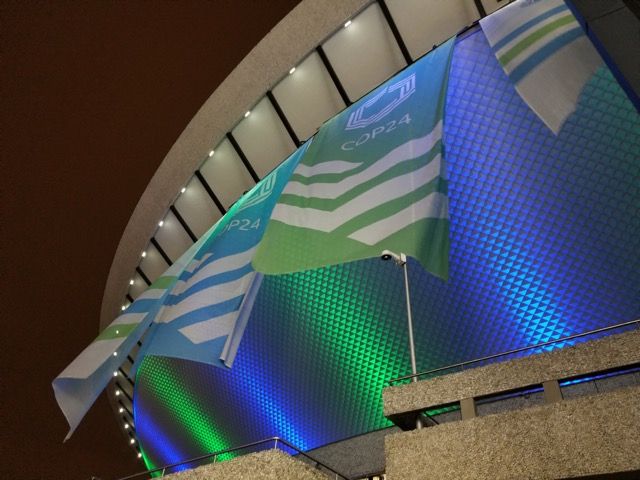 After COP24, We Must Display Political Will
By Naina Lal Kidwai 
This article was originally published in the Hindustan Times. 
Naina Lal Kidwai is Chairman of Altico Capital Ltd. and a member of the Global Commission on the Economy and Climate.
At the COP24 climate talks, countries successfully agreed on the rules that will turn the Paris Agreement on climate change into real action. The decision was a compromise which maintains a delicate balance between views of different countries. But the Paris Agreement rulebook gives governments the clarity they need to move forward on climate action.
Current emissions reduction pledges under the Paris Agreement are not enough to meet its goal of preventing the most dangerous levels of global temperature rise. Additionally, global greenhouse gas emissions are estimated to have grown by 2.7% in 2018 after three years of holding steady. We need to be moving in the opposite direction.
The good news is that The Marshall Islands has already submitted its second, more ambitious, climate commitment. And others, including Costa Rica, Chile, Ukraine, Vietnam, Norway, have indicated that they will re-evaluate their commitments by 2020. I'm very happy to note that India remains on track to overachieve its national climate pledge for 2020, in large part thanks to the ambitious National Electricity Plan released in April 2018. If we go further yet by seizing the opportunities of our growing and cost-competitive solar industry and clean energy, India, too, could be counted as a global climate leader.
Increasing ambition on climate is not only the right thing to do, it's the smart thing to do. Acting decisively to reduce emissions in the most efficient ways could yield US$26 trillion in economic benefits through to 2030, according to the New Climate Economy's 2018 report. New research released during the conference echoes this finding. The World Health Organization found that meeting the goals of the Paris Agreement could save one million lives per year by 2050 due to reduced air pollution, far outweighing the costs of mitigation. The health gains would be particularly high in China and India.
Despite the mounting evidence base, there are still some strong cross-currents coming from a small group of countries. This was made evident at COP24 when the United States, Russia, Saudi Arabia, and Kuwait refused to welcome the findings of the newest report by the Intergovernmental Panel on Climate Change, which paints a sobering picture of the impacts of climate change on development and economic prospects around the world. But for most, this report by the world's leading scientists demonstrated the urgency of stepping up climate action.
Even some of the most intransigent countries are making progress. President Donald Trump may have signaled that he plans to withdraw from the Paris Agreement, but US cities, states, and businesses are still working towards reducing emissions. Coalitions backing the Paris Agreement account for more than half of the US population. Recent research has found that, with additional action by these sub-national players, the US could get within striking distance of its current Paris Agreement commitment.
There were also some very promising developments around climate finance at COP24. The World Bank announced that it will double its investments in climate action to US$200 billion for 2021-2025. Some of that money will be used to help the world's poorest countries adapt to the impacts of climate change. Nine big development banks agreed to align their work to support implementation of the Paris Agreement. And a number of countries came forward with new commitments for climate finance. In the climate finance deliberations where I participated, it was evident that the finance sector has woken up to the realities of climate change. More than 500 companies and organisations with combined market capitalisation of over US$7.9 trillion, are committing to ensuring transparency and disclosure of climate-related financial risks.
The economy of the future should be built on a sustainable foundation. Over 10 million people already have jobs in renewable energy, including almost half a million in India. Solar and wind are becoming economic mainstays. China has more electric vehicles on the roads than any other country and has just introduced new requirements for automakers that will ensure an even higher percentage of low emission car sales in 2019. Other countries should be trying to catch up in this sector.
Next September, the UN Secretary General is holding a Climate Leader's Summit. Now that the Paris rulebook is decided, leaders around the world should already be thinking ahead about how they can step up their country's ambition at that summit to meet this challenge and reap the benefits of a sustainable and vibrant economy. Standing on this side of COP24, the reality is that leaders have the rules, the science, and the incentives. Now they need to find the political will to step up action.