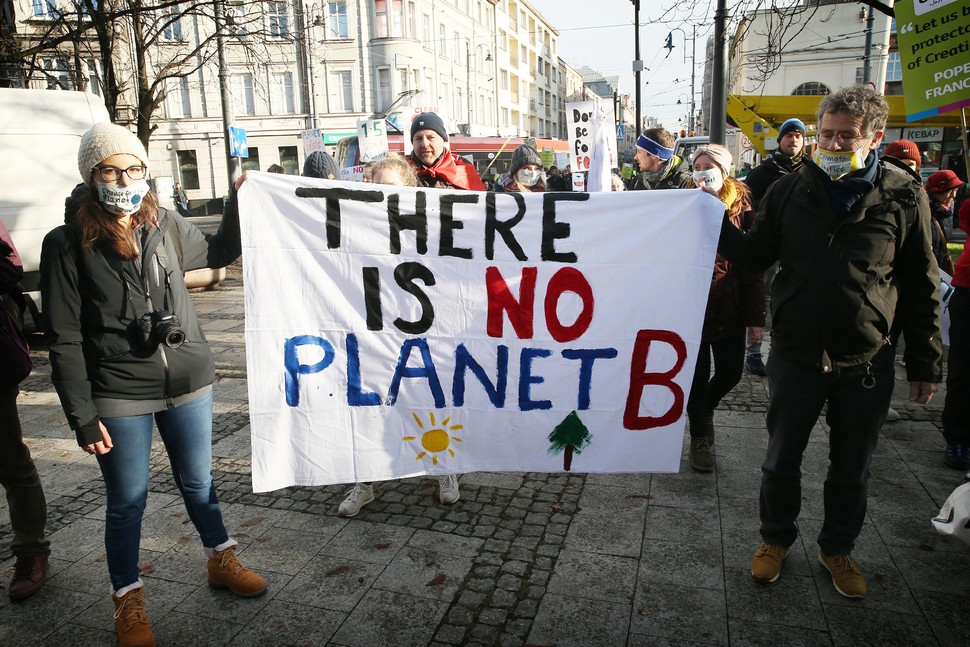 Action Needed to Tackle Climate Change
By Paul Polman 
This article was originally published in US News. 
Paul Polman is the CEO of Unilever and Co-Chair of the Global Commission on the Economy and Climate.
The Intergovernmental Panel on Climate Change's 2018 Emissions Gap Report makes clear that the world isn't doing enough to tackle climate change. We are already living in a world 1 degree Celsius warmer than it should be. If we want to avoid catastrophic climate impacts, we have no choice but to act fast.
That same IPCC report also revealed that "bottom-up" climate action – by cities, states, businesses and other non-national actors – is helping to close the emissions gap. Their ambition is driven by the understanding that acting on climate is both essential and shrewd.
It is now clear that the benefits of climate action far outweigh the costs. This reality was laid out in the 2018 report of the Global Commission on the Economy and Climate, which found that ambitious climate action could bring a $26 trillion boost to the global economy between now and 2030. Additionally, bold climate action could also deliver more than 65 million additional jobs by 2030, save more than 700,000 lives from air pollution, and increase women's participation in the labor force.
To unlock this enormous opportunity, the world must act decisively in the next one to two years, and we must act together. By working hand in hand, governments and businesses can create "ambition loops," where bold leadership from businesses is supported and pushed further by strong government policies. This, in turn, gives clarity and confidence to companies of all sizes to rapidly scale up their own low-carbon investment.
But too often governments are a hindrance rather than a help, by, for example, continuing to subsidize fossil fuel production and use: In 2015, fossil fuel subsidies totaled $373 billion globally. To put ambition loops in motion, governments must first take the policy "hand brake" off, and second, be inspired by business and investor leadership on climate action to step up to do their part to support them.
There are already many heartening examples that demonstrate the potential that lies in the reinforcing relationship between governments and businesses. In California and Norway, improved government incentives accelerated the sale of electric vehicles. In India, business leadership helped support policy measures that removed barriers to rapid adoption of solar energy.
The falling costs of renewable energy, and other technological advances in low-carbon solutions, have made sustainable investments even more attractive. This was evident in 2017, when around $280 billion was invested in new renewable energy generation, continuing a six-year trend of surpassing global fossil fuel generation investments.
Demand for renewable energy is growing. Unilever is a member of the RE100, an initiative by the nonprofit The Climate Group that aims to grow corporate demand for renewable energy. The initiative's members today have a total electricity demand greater than Argentina and Portugal combined, revenue equivalent to 5 percent of the global gross domestic product, and are committed to 100 percent renewable electricity.
Two-thirds of Unilever's grid electricity is now from renewable sources, as part of the commitment we made to be Carbon Positive in our operations by 2030.
In addition to scaling up financing for forests, international investors should more closely screen investment in deforestation-risky companies and divest from those that are not sustainable. This would encourage companies across the supply chain to ensure commodities are deforestation-free.
I know firsthand that commercial demand for climate solutions, such as renewable energy and responsibly managed forests, is soaring. The business community is ready to step up and help achieve countries' climate goals, but we need governments to work with us to remove hurdles standing in our way.
The climate challenge is bigger than any one sector, or one actor, and we have not left ourselves much time to do what must be done. But as the old adage goes, the best time to plant a tree was 20 years ago; the second-best time is now. As businesses lead the way toward a low-carbon economy, their continued environmental and economic successes should give countries the confidence they need to enhance their climate ambition.