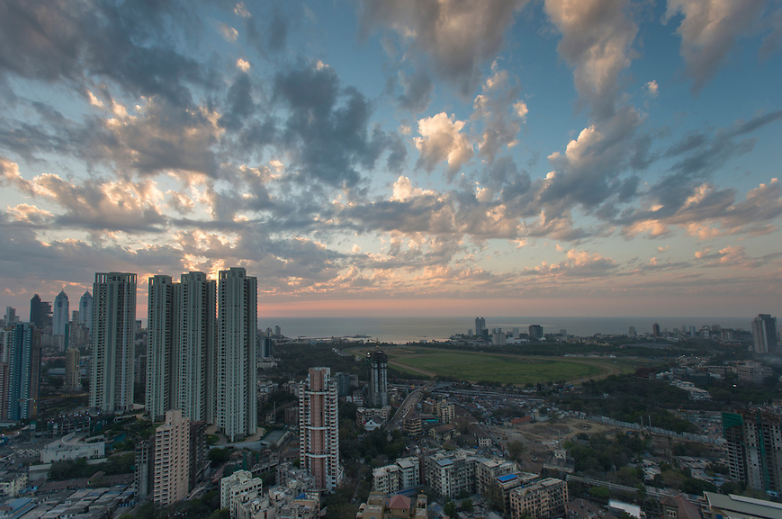 This essay was originally published in The Brown Journal of World Affairs. 
Climate Action: An Opportunity the Global Economy Cannot Afford to Pass Up 
By Felipe Calderón
Felipe Calderón is the Former President of Mexico and the Honarary Chair of the Global Commission on the Economy and Climate. 
Just three years ago, countries, cities, investors, businesses, and civil society organizations came together around a new ground-breaking global agenda—articulated in the Paris Agreement on climate change and the Sustainable Development Goals—to put the world on a path to sustainable growth. This agenda is based on the understanding that eliminating extreme poverty and laying a sustainable foundation for future prosperity go hand in hand with addressing climate change. We must dispel the myth about a trade-off between these objectives: the only long-term growth path is a low-carbon, climate-resilient one. To believe otherwise is naive, lacking in any scientific basis, and ultimately dangerous.
Today, almost all world leaders recognize the importance of climate action and of their own roles as prime drivers of this agenda. The true costs of a high-carbon economy are clear: in 2015, diseases caused by air, water, soil, and occupational pollution were responsible for nine million deaths worldwide, or 16 percent of all global deaths that year. Welfare losses (the value of lost life) due to pollution are estimated at $4.6 trillion per year—the equivalent of 6.2 percent of global economic output. In India alone, the World Bank estimates that pollution is costing the country at least $55 billion a year. Efforts to reduce greenhouse gas emissions, on the other hand, have been shown to improve both health and economic outcomes: in the United States, investment in pollution control has returned $200 billion each year since 1980, or $6 trillion total.
The impetus for action on climate change is increasingly apparent. The world is seeing an alarming increase in the intensity and frequency of extreme weather events such as hurricanes, floods, and heat waves, which scientists have long identified as key indicators of climate change. Such disasters bear heavy social and economic costs. According to German reinsurance company Munich Re, weather-related climate events across the globe in 2017 caused total losses of $320 billion, making this past year the costliest ever in terms of weather disasters. Recent flooding across South Asia led to outbreaks of diarrhea, malaria, and dengue. The region's worst floods in a decade also resulted in over 1,400 deaths in 2017, with tens of thousands displaced from their homes. Early estimates suggest that Hurricanes Harvey and Irma, which ravaged the Caribbean and parts of the United States, could cost between $150 billion and $200 billion. The year 2017 made it patently clear that the world urgently needs to step up the pace and scale of climate change action.
Despite the world coming together around the Paris Agreement, current national climate action plans—officially known as Nationally Determined Contributions (NDCs)—are not sufficient to limit dangerous rises in global temperatures, even when all current plans are combined. We are not yet close to a trajectory that will keep global temperatures from rising less than 1.5 or even 2 degrees Celsius, the latter of which was the goal agreed upon in Paris. The difference between where we are headed and where we need to be is called the emissions gap, and the longer we wait to close that gap, the more difficult and expensive the task will become. The window for making the right choices is uncomfortably narrow, and the coming years will be crucial for engendering a fundamental change of direction.
But we must view this challenge through another lens: the opportunity to create a sustainable growth path that truly transforms how we build our cities, produce and use energy, transport people and goods, and manage our landscapes for the better. Building this future starts with smart spending today.
Over the next 15 years, the world will need to spend around $90 trillion on infrastructure—more than our entire current stock. An analysis from the Global Commission on the Economy and Climate finds that it need not cost much more to ensure that this new infrastructure is compatible with climate goals. Furthermore, the additional upfront costs of sustainable infrastructure can be offset by efficiency gains and fuel savings over its life cycle. The Global South will account for roughly two-thirds of global infrastructure investment—about $4 trillion per year—over the next 15 years. This new infrastructural development offers a great opportunity to leapfrog over the inefficient, sprawling, and polluting systems of the past, putting countries on the path toward productive, efficient, climate-resilient, and low-carbon economies.
For years, we were told that there is an inherent conflict between economic growth and climate action, but this is simply not true. We do not have to choose between improving economic performance and reducing climate risk: we can have both, together. Moreover, if growth and climate risk are not tackled together, climate impacts will grow until they put future growth and prosperity at risk. Climate action presents major opportunities in three key sectors of the global economy: cities, land use, and energy. If we seize these opportunities, a more sustainable, inclusive, and prosperous future will be within our grasp.
Cities of the Future
Cities are engines of economic growth and social change: in 2015, they generated about 85 percent of global GDP. By 2050, two-thirds of the global population will live in urban areas. As cities around the world, particularly in developing countries, continue to experience rapid urbanization, it is essential that they do so in ways that deliver compact, connected, and coordinated urban development.
Sustainable, low-carbon cities are more efficient and have lower infrastructure and transport-related costs. Urban sprawl costs the United States around $1 trillion per year and raises the cost of providing infrastructure and public services by as much as 40 percent. As a portion of regional GDP, the costs of congestion are estimated at 4 percent for Cairo, 4.8 percent for Jakarta, 7.8 percent for São Paulo, and up to 15 percent for Beijing. Urban models that foster sprawl and congestion also come with social costs, as air pollution continues to plague cities worldwide. Eighty-seven percent of cities globally are in breach of World Health Organization (WHO) air pollution guidelines, meaning that billions of people worldwide are exposed to dirty air caused by burning fossil fuels. In parts of Delhi, levels of airborne pollutants in 2017 were off the scale; the effects of an especially bad smog were likened to smoking 50 cigarettes a day.
Cities provide many opportunities to fight climate change and build a sustainable global economy. Research shows that increasing economic density by 10 percent in high-income cities is worth approximately $711 per capita per year due to higher productivity, $62 per capita due to higher job accessibility, and $49 per capita due to better access to services. Furthermore, it is estimated that investing in public transport, building efficiency, and introducing better waste management practices could save cities around $17 trillion globally by 2050 based on energy savings alone, as well as further reduce emissions and build resilience.
Accessible, affordable, and efficient transportation helps improve the lives of all urban inhabitants, especially the urban poor, who are disproportionately impacted by transport costs. On average, urban residents spend 8 to 16 percent of their household income on transport, while the underserved spend 25 to 30 percent. But the growing popularity of new mobility services, such as subsidized shared rides and trip-planning apps, indicates that city dwellers want and need more convenient, flexible, and budget-friendly transportation options. However, many public transit systems face challenges such as rising costs, aging assets, and rapidly increasing ridership. New mobility services could help authorities make urban transport systems more cost-effective, flexible, and convenient, as well as more accessible in areas that are expensive to serve. Cities across the world have an opportunity to integrate new mobility services into existing urban transportation systems for more affordable and environmentally friendly transport for all.
Three examples illustrate how applications of new mobility services have the potential to complement and improve public transport, both economically and environmentally. First, partnering with the developers of dynamic trip-planning and ticketing apps could offer passengers a fully integrated platform for planning and paying for rides. This would make it much simpler for passengers to access whatever may be most convenient, appealing, or cost-effective—all through one device. Second, integrating electric, on-demand, and privately-operated minibuses, alongside other forms of public transit, could help cities maintain or extend coverage in underserved areas while lowering the cost of service. Doing so would give cities the capability to change routes and passenger capacity at short notice in response to fluctuations in demand. Companies such as Chariot, a commuter shuttle service that currently operates in San Francisco and Austin in the United States, are already using this model with positive results in profitability. Third, subsidizing shared rides to and from transit hubs can benefit neighborhoods where residents may lack good access to transit options, including lower-income individuals or those with disabilities. Integrating these three new mobility services into existing public transportation systems is an opportunity that cities cannot afford to pass up.
Along with changing patterns around car sharing and pooling, demand for electric vehicles (EVs) is set to take off significantly in the coming years. Many national governments have made bold commitments to using EV technology as it continues to develop. The United Kingdom and France, for example, have announced a ban on the sale of petrol and diesel cars by 2040, and India plans to sell only electric cars by 2030, among many other countries that are stepping up to set such targets. Thirty cities in the United States have committed $10 billion to purchase 114,000 electric vehicles for their municipal fleets—a number roughly equivalent to all the EVs sold in the country in the first eight months of 2017. Increasing the number of EVs on the road can have a real impact on emissions: electric vehicles could displace 8 million barrels of oil per day by 2040. In fact, investing in low-carbon solutions for the transport sector in urban areas could save 2.8 gigatons of greenhouse gas emissions annually by 2050, which equals 7 percent of 2011 global greenhouse gas emissions, while providing direct net economic benefits of $10.5 trillion between 2015 and 2050. Adopting EV technology can cut back on dangerous emissions levels, helping to ensure a healthy and sustainable low-carbon future. However, in order to ensure success, these measures need to be accompanied by efforts to decarbonize the electricity sector and to enhance public and non-motorized transport options to minimize congestion.
Land Use Practices for a Low-Carbon Pathway
Land is the only tool humans currently have that can remove carbon from the atmosphere on a large scale. Land use reforms have the potential to deliver about 30 percent of the reductions in greenhouse gas emissions needed by 2030. Stopping deforestation, restoring forests, and improving forestry practices could cost-effectively remove seven billion metric tons of carbon dioxide annually by 2030, an amount equivalent to eliminating 1.5 billion cars—more than all the cars in the world today.
Harnessing the land use sector to help meet climate targets also provides an economic opportunity. Estimates show that gross deforestation could be costing the global economy $40 to $80 billion each year. According to the Carbon Disclosure Project, as much as $941 billion in assets worldwide are at risk due to links to commodities tied to deforestation. And while restoring 350 million hectares of degraded land by 2030 could cost between $23 and $67 billion, it could also deliver an estimated $170 billion per year in economic benefits. Large-scale initiatives are already being implemented. For instance, Initiative 20x20 is a country-led effort to bring 20 million hectares of land in Latin America and the Caribbean into restoration by 2020. AFR100 was launched in 2015 to restore 100 million hectares of deforested and degraded landscapes across Africa by 2030. Twenty-one countries have committed 63.5 million hectares to restoration, and more than $1 billion in development finance and $545 million in private investment have been secured.
Working toward sustainable land use systems also leads to positive social outcomes. If just 12 percent of the world's degraded lands were restored to production, it is estimated that we could feed another 200 million people and farmers' incomes would rise by $40 billion a year. Better land use practices make agriculture more productive and resilient, as well as boost the incomes of agrarian and forest communities in developing countries. For example, farmers in Niger using new agroforestry techniques benefited from increased grain production, as well as an increase in gross annual income of $1,000 per household. Communities in Ethiopia organized themselves to control livestock grazing and woodcutting on degraded plateaus and mountain slopes, allowing vegetation to regenerate naturally and making the region greener than it has been for well over a century. In Rwanda, agricultural restoration efforts improved crop yields by as much as 219 percent, and farmer incomes per hectare rose from $469 to $2,189 between 2009 and 2014.
A multitude of social benefits are possible when forest productivity increases and ecosystem services are maintained by working to avoid deforestation. Aware of these many benefits, my own country, Mexico, has over the last decade engaged in a bold commitment to sharply reduce deforestation, and it recently strengthened these efforts by including in its Nationally Determined Contribution a goal to achieve 0 percent deforestation by 2030. Investments made in policies and incentives to protect, conserve, and restore forest and soil resources—including forest industries owned and operated by local and indigenous communities through Community Forestry Enterprises (CFEs), payment for ecosystems services schemes, and reforestation efforts—have both increased forest cover on degraded lands and reduced fire incidence. The challenges have not been scarce, but a fair level of progress has been made. In the 1990s, an average of 354 thousand hectares were lost each year due to deforestation. By 2010, that average had dropped by 40 percent to only 155 thousand hectares per year, and the latest annual figure stands at 91 thousand hectares.
When communities are better able to manage their forests and increase the provision of ecosystem-service benefits, they create more jobs and generate higher revenues to support education, health, and social programs. Large-scale initiatives such as AFR100 and local actions such as CFEs in Mexico demonstrate how countries can reap the environmental, economic, and social benefits of adopting sustainable land use practices.
Igniting the Energy Transition
The world is undergoing a major energy transition, one that, if executed properly, will lead to a low-carbon, climate-resilient, and sustainable global economy. The transition is being driven by two key factors. Growth in global coal demand is expected to stall over the next five years as other energy sources gain ground and renewable energy continues to become cheaper. Meanwhile, solar and wind energy are increasingly cost-competitive with fossil fuels in many regions, and every few months a new solar auction sets the record for ever-cheaper solar power—most recently in Chile, at 2.15 cents/kilowatt hour (kWh), and Saudi Arabia, at 1.79 cents/kWh. In Mexico, the price is a staggering 1.97 cents/kWh, the lowest recorded in Latin America.
Along with falling prices, there are other promising renewable energy trends in the world's largest economies. Renewables are likely to make up two-thirds of total global investment in new power plants and become the single largest source of additional energy by 2040. Nowhere is the scale of change more palpable than in China and India. By 2040, China is expected to add electricity generation equivalent to the entire U.S. power system, while coal use is expected to peak in the next few years and fall 15 percent by 2040. India is likely to add an amount of electricity generation equivalent to the total current electricity generation of the European Union. Recently, both countries have set bold targets to support the transition to renewable energy sources. China is investing hugely in renewable energy, promising to commit an additional $398 billion to clean energy by 2020, and the country is significantly curtailing new investments in coal-fired power plants. China's 13th Five Year Plan states that solar power will receive $159 billion of funding as the country seeks to boost solar electricity generation fivefold. This amount of funding, according to experts' estimates, is equivalent to about 1,000 major solar power plants. About $111 billion will go toward wind farms and $80 billion toward hydro power, with tidal and geothermal receiving the rest. India has made it a national priority to drive development and access to electricity through cleaner growth and has set an ambitious target of getting 40 percent of its electricity generation capacity from non-fossil fuel sources by 2030. This push also comes from the pressing need to provide energy access for the approximately 240 million Indian people who currently lack it, creating the right conditions for a major economic boost.
The wider economic and social benefits of a burgeoning renewable energy sector are increasingly impressive. Renewable energy provided 9.8 million jobs globally in 2016 and is becoming one of the most dynamic employment sectors. Of these 9.8 million jobs, 3.6 million are in China, and China's National Energy Administration projects that new investment from 2016 to 2020 will create 13 million jobs in the renewable energy sector.
However, it is important to note that while many jobs will be created as the world continues to adopt renewable energy, this will necessitate a process of economic restructuring in which some jobs will also be lost in the more traditional fossil fuel-based industries. Those affected will need support. A just transition through retraining and economic diversification—with strong support for displaced workers, affected communities, and low-income households—will be essential as economic activity shifts. Such foresight can be found in China, which has a $15 billion fund for retraining, reallocating, and early retirement of an estimated 5–6 million people who will be laid off due to coal overcapacity. As Germany phases out coal subsidies, the government has provided support for early retirement schemes for workers and has promised to share the costs of reform with the industry. Yes, countries and local governments must diversify local economies away from coal, but they must also provide well-targeted assistance through the transition process, ensuring that the change is managed fairly. A just transition is key to ensuring that a strong, sustainable economy is also an inclusive one.
Unlocking Capital
The marketplace for climate solutions is already worth over $1 trillion, and investment is expected to increase. Climate investment opportunities are expected to total $23 trillion in emerging markets by 2030. To take full advantage of this opportunity, we must create conditions that enable finance to flow to the right projects.
The Global Commission on the Economy and Climate found that concerted action in four areas can help countries unlock and move capital in the right direction. First, tackling fundamental price distortions through fossil fuel subsidy reform and carbon pricing can help to raise the quantity and quality of our investments. Fossil fuel subsidies are estimated to have amounted to $325 billion in 2015 alone, skewing investment toward dirty energy sources, discouraging low-carbon innovation, and undermining energy efficiency. Momentum has been growing for fossil fuel subsidy reform and carbon pricing. Today, more than 42 countries and 25 subnational regions have, or are actively planning to implement, a price on carbon, including emissions trading schemes. Furthermore, an estimated 50 countries have started or accelerated fossil fuel subsidy reform. Successful reforms can free up scarce government revenues for other priorities while protecting poor households and managing the transition for affected sectors. For example, drawing on savings from the reforms, Indonesia offered a $2.6 billion compensation package for the poor when it increased gasoline and diesel prices in 2013–2014. G7 leaders committed in May 2016 to eliminate inefficient fossil fuel subsidies by no later than 2025, and the World Bank recently announced that it will no longer finance oil and gas exploration projects after 2019. These sorts of emerging coalitions of governments, investors, and businesses have the potential to accelerate action in this area.
Second, investing in investment by strengthening policy frameworks and institutional capacities can unlock capital for the low-carbon transition. We need to strengthen our policies and institutions to build a pipeline of bankable projects, especially in developing countries. All countries need clear national, subnational, and sectoral development strategies, with accompanying infrastructure and investment plans to guide long-term public and private investments that are aligned with long-term climate commitments. Meeting the immense infrastructure requirements of the next 15 years will require the strategic use of public funds to leverage private investment. When used strategically, public finance can take on some of the initial costs and share some of the risks to help attract even more private finance. Development finance institutions can play a pivotal role in pioneering and sealing up financing models for sustainable infrastructure.
Third, transforming national financial systems can enable growth and sustainable development. We need to change the financial culture to emphasize sustainable long-term investments over a narrow focus on short-term gains. The business, political, and credit cycles are too short to fully take into account the future impacts of climate change.
"Greening" the existing financial system will require comprehensive climate risk disclosure. A number of voluntary climate-related financial risk disclosure
schemes are already developing, and some countries, such as France, now have mandatory climate risk disclosure. Businesses are also embracing this shift toward greater transparency. At the One Planet Summit
in Paris, 237 companies, with a combined market capitalization of over $6.3 trillion, committed to supporting the Task Force on Climate-related Financial Disclosures (TCFD). New tools such as green bonds can also incentivize private investment. The green bond market reached $55.8 billion in the first half of 2017 and could more than double by 2018. To facilitate the market, global standards for green bonds should be agreed upon. Efforts to facilitate green banking operations and create green investment banks at the national, state, and city levels should also be emphasized. Investors and shareholders can play a critical role in demanding that companies consider environmental, social, and governance standards as a bottom line for investments.
Finally, ramping up investments in clean energy technology research, development, and deployment can help deliver the scale of necessary investment. Investing in new technologies and practices can significantly reduce upfront costs of sustainable infrastructure over the long term, benefitting both advanced and emerging economies. Several promising multi-partner global initiatives are aiming to boost investment in innovation with climate change as a central theme. For example, through Mission Innovation, 22 countries have committed to doubling public investment in clean energy research in the next five years. Faster deployment of existing clean technologies will be crucial over the next 15 years, when much of the needed infrastructure will be built and key systems locked in for the coming decades.
Stepping Up Ambition 
We have already seen huge shifts in the global economy in response to the call for greater climate action. Phenomenal growth in the renewables industry and progress in the cities, land use, and energy sectors are signs that transformation is beginning to take place worldwide.
Nearly 50 countries have now committed to using only renewable power by 2050. China has delayed or stopped work on 151 coal power plants. It has already exceeded its 2020 target for solar power and has consequently doubled that target. India is closing 37 coal mines and cancelling coal power projects to focus instead on solar power. South Korean President Moon Jae-in recently announced the closure of 10 coal-fired power stations. The country also plans to replace diesel cars with LPG ones. The United Kingdom and Canada have jointly pledged to phase out coal power, and a number of other countries, regions, and major companies are joining them in the Powering Past Coal Alliance. Norway's $1 trillion wealth fund has proposed to drop oil and gas stocks from its benchmark index. The government of New York City announced in January 2018 that it has set a goal to divest $189 billion in pension fund assets from fossil fuels within five years. Indonesia recently announced that its next five-year development plan will also become its first Low Carbon Development Initiative. With the fourth largest population and its status as one of the top ten highest emitting countries in the world, a low-carbon future in Indonesia means a better quality of life for millions and a significant contribution to the global effort to limit temperature rise to below two degrees Celsius.
Businesses, states, and cities around the world are also stepping up to advance climate action. While federal leadership in the United States has taken a step back, the rest of the world is pressing ahead. The G6 and G19 countries reaffirmed their commitment to the Paris Agreement in 2017, and G20 countries agreed upon an action plan to deliver climate objectives in the July 2017 summit. In the United States, in response to the Trump administration's stated intention to pull out of the Paris Agreement, more than 2,500 non-federal actors representing more than half of the U.S. economy—including cities, counties, states, and businesses—have pledged their support for Paris Agreement goals.
The wider business community is also stepping up to accelerate efforts to tackle climate change. Leading global companies such as Royal DSM, Marks & Spencer, and Philips Lighting have committed to implementing the recommendations of the Task Force on Climate-related Financial Disclosures (TCFD) within three years. Over 130 institutional investors representing $17 trillion in assets are calling on capital market regulators and stock exchanges to improve climate and sustainability risk disclosure; they are also advocating for stronger water, climate, and clean energy policies. Additionally, more than 1,000 businesses—including Ebay, Gap, General Mills, Intel, Kellogg's, L'Oréal, Levi's, and Unilever—have pledged to do their part to realize the Paris Agreement's commitment to limiting the global temperature rise to below two degrees Celsius.
These examples of leadership—along with investment shifts, technology breakthroughs, and new government policies—show that a low-carbon transition is accelerating around the world. This sort of leadership is contributing to the fact that, between 2000 and 2014, at least 35 countries simultaneously grew their economies and reduced emissions. This is the clearest evidence against the false dilemma of choosing between economic growth and acting on climate change. While this summary of global action is deeply impressive and cause for great hope, it is still not enough. However, the next round of national climate action plans has the potential to spur greater investment and drive collective ambition. A core pillar of the Paris Agreement is that countries will review and scale up their national climate efforts every five years. This year, 2018, is the time for countries to start looking for opportunities to enhance their national climate action plans by 2020. By stepping up ambition, national governments can send the consistent, credible policy signals that enable businesses and investors to create jobs, growth, and innovation—ultimately generating a virtuous cycle of action.
Better Growth, Better Development, Better Climate
Enhancing climate action offers many benefits for shared prosperity and financial stability, such as job opportunities, energy access, access to sustainable transportation, and health improvements as a result of cleaner air and greater food security. This will help people's common desire to prosper through good jobs, safe homes, and a flourishing natural world. The foundation for this stability is a living earth and stable climate.
By shifting to a low-carbon, climate-resilient future, countries can grow their economies by capitalizing on trillion-dollar opportunities in clean energy, sustainable land use, modern infrastructure, and transportation solutions. Acting on climate is an environmental, social, and economic opportunity the world cannot afford to pass up. If we act now and act together, better growth, better development, and a better climate are within our reach.