News Article
November 18, 2015
Fossil fuel subsidies take up a huge chunk of countries' budgets and the world's GDP.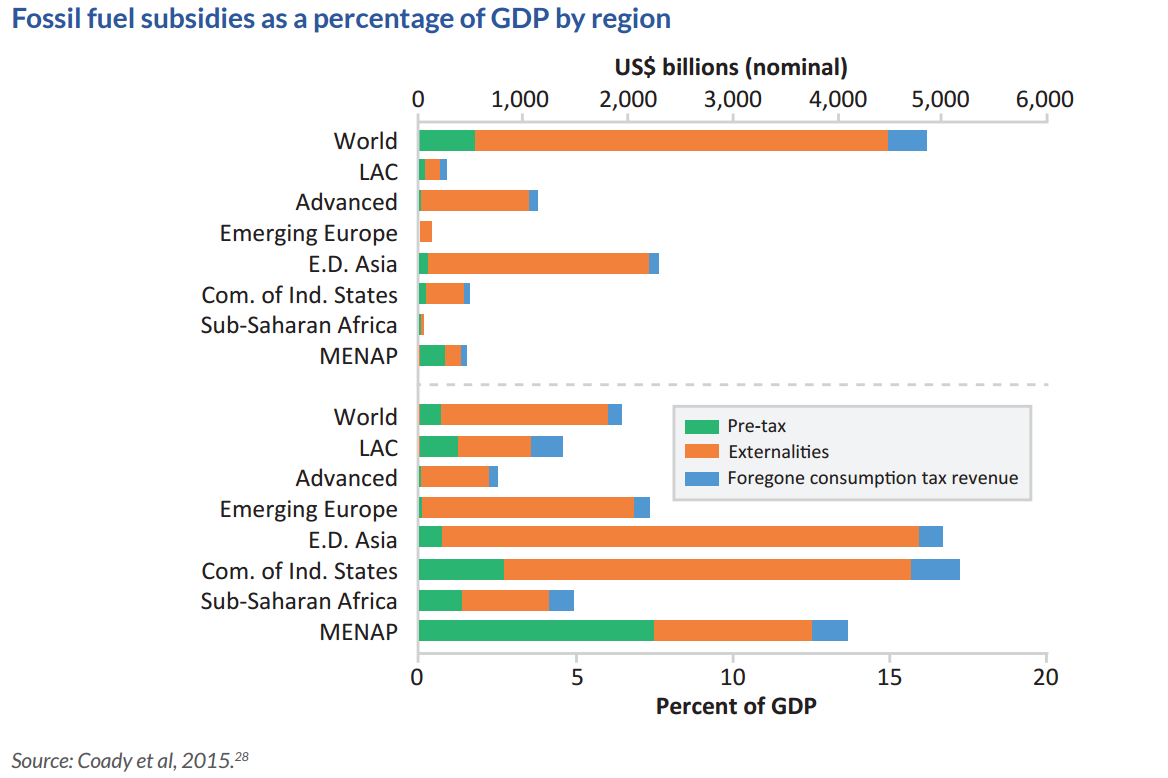 That leaves less money for other social and development objectives. Many developing countries spend far more on fossil fuel subsidies than they do on healthcare.

Much more money is spent on fossil fuel subsides than on climate finance.

The huge amount spent on fossil fuel subsidies makes it hard for renewables to compete. For example, if oil wasn't subsidised in the Middle East – which uses oil-fired electricity at far higher rates than the rest of the world – new plants would be unable to compete with any of the main renewable energy technologies.

Fossil fuel subsidies discourage consumers from buying energy efficient technologies and stifle innovation.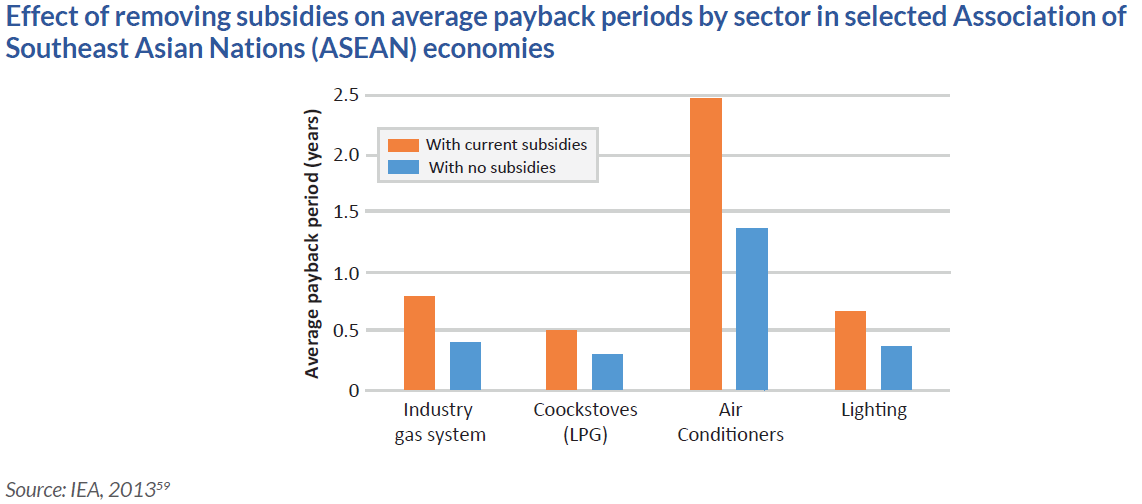 Fossil fuel subsidies are defended as benefits primarily for the poor. This is wrong. They benefit the rich more often than the poor in developing countries.

There is good news too. Removing fossil fuel subsidies, combined with fiscal reforms that show the full cost of fossil fuels, would boost the GDP of all countries.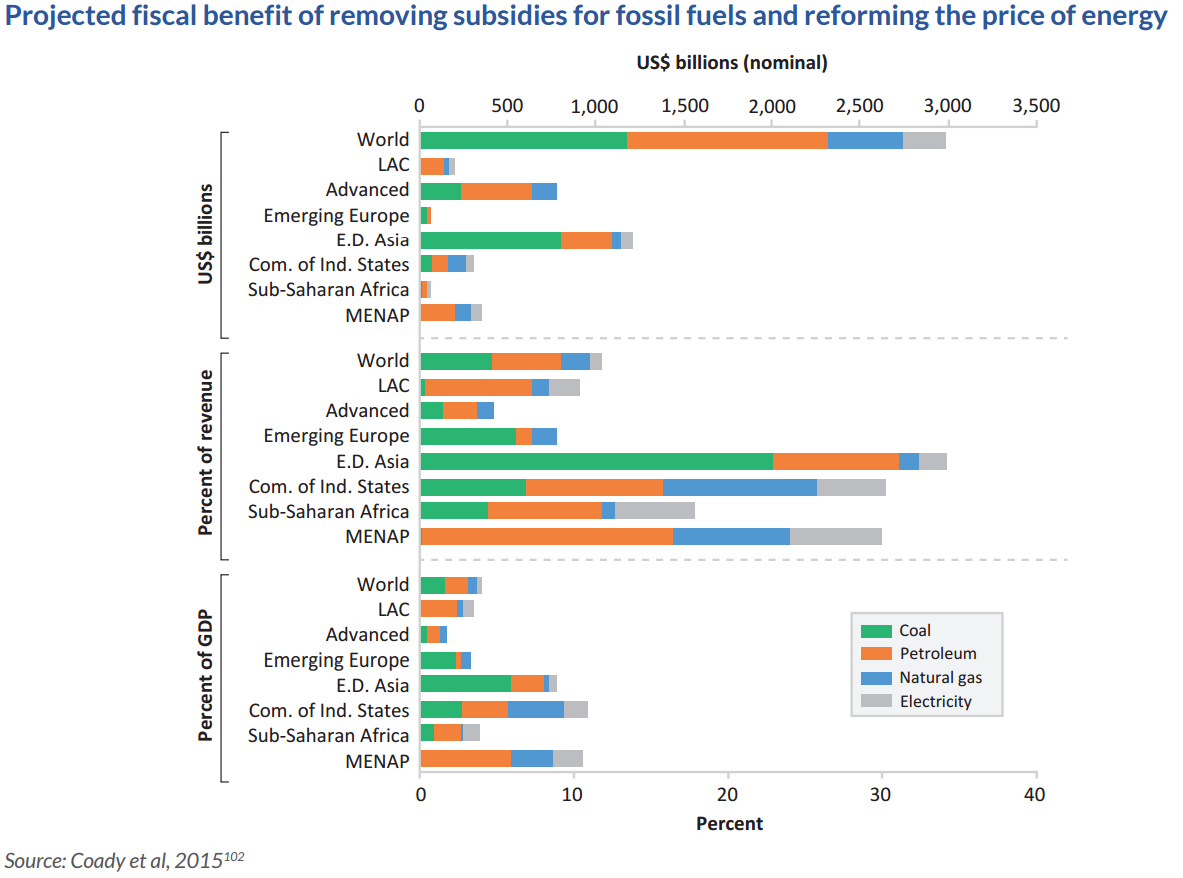 This shouldn't be surprising: removing fossil fuel subsidies would reduce global carbon emissions and help prevent climate change.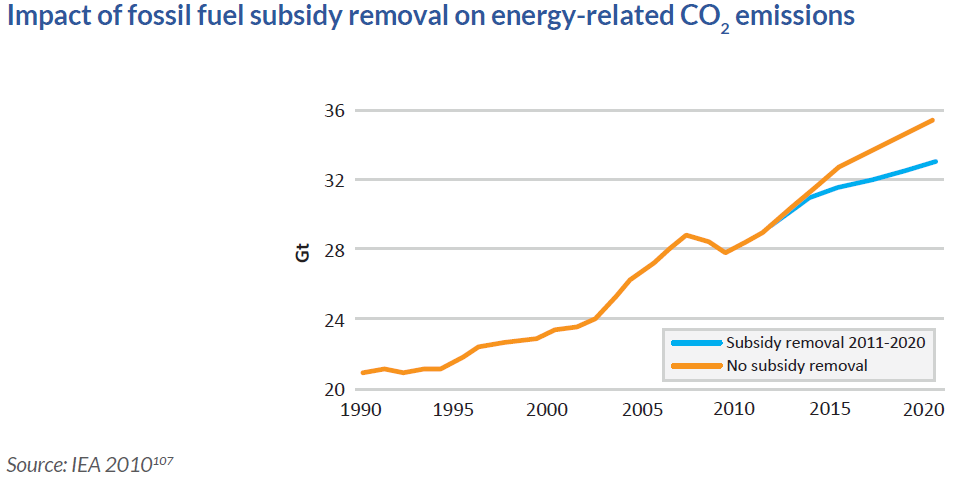 There is growing momentum to phase out fossil fuel subsidies. Many countries started reforms in 2013-2014.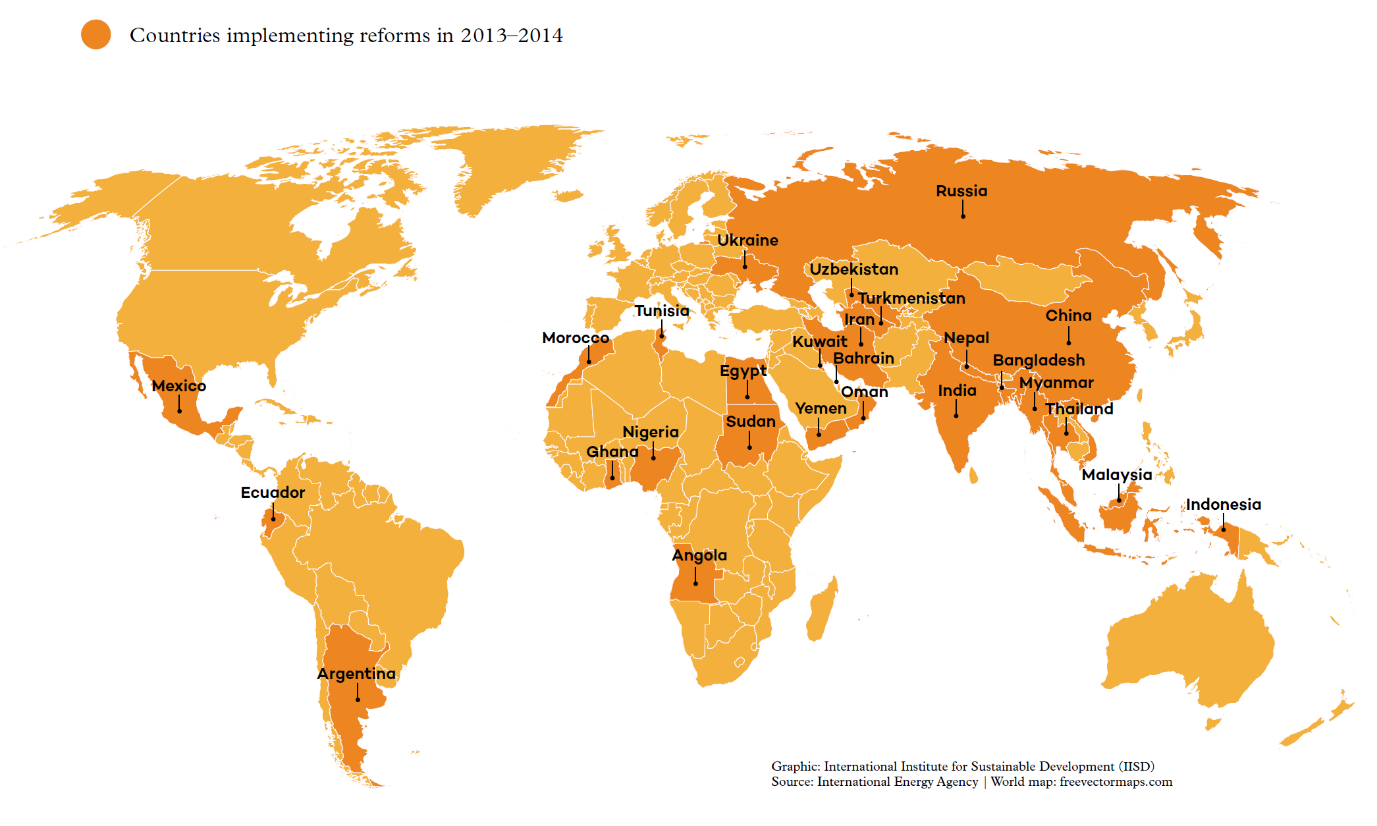 So how can more governments remove expensive fossil fuel subsidies that don't help the poor and hold back GDP gains? Our new report draws out lessons learned from countries currently phasing out fossil fuel subsidies.