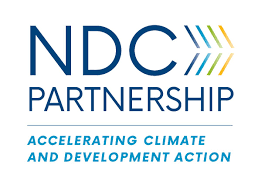 In 2015, the world endorsed the bold 2030 Agenda for Sustainable Development and the landmark Paris Agreement to address climate change. Nationally determined contributions (NDCs) are at the heart of the Paris Agreement and the achievement of its long-term goals. NDCs embody efforts by each country to reduce national emissions and adapt to the impacts of climate change. The Paris Agreement (Article 4, paragraph 2) requires each Party to prepare, communicate, and maintain successive NDCs that it intends to achieve.
As each country implements and advances its NDCs under the Paris accord, new approaches and promising practices must be identified to realize significant and lasting climate action.
Launched at COP22 in Marrakesh, the NDC Partnership aims to enhance cooperation so that countries have access to the technical knowledge and financial support they need to achieve large-scale climate and sustainable development targets as quickly and effectively as possible. The NDC Partnership builds in-country capacity and increases knowledge sharing so that climate policies have meaningful and enduring impacts, and drive increasing global ambition over time.