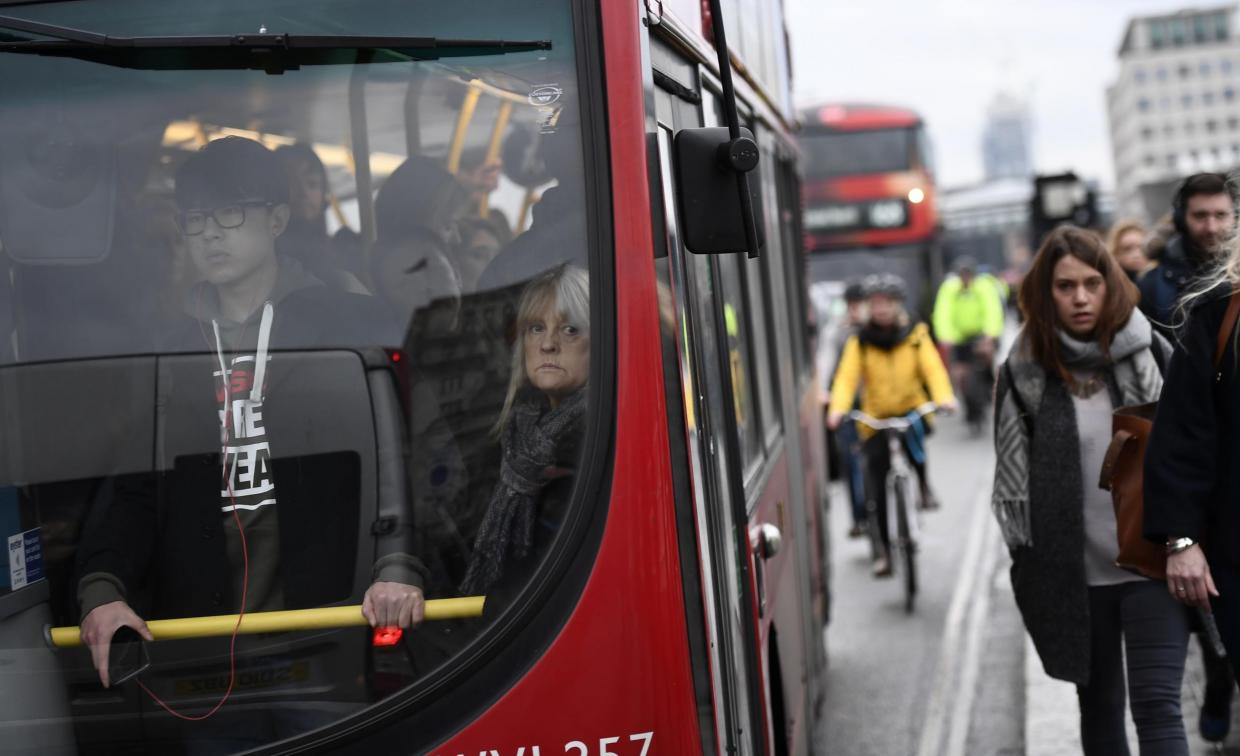 This article was first published in the Independent.
Nicholas Stern is co-chair of the Global Commission on the Economy and Climate and IG Patel professor of economics and government at the London School of Economics and Political Science. 
Stuck in a traffic jam? If you live and drive in London, you already know the answer is yes. Last year, London drivers spent about 73 hours in gridlock. London is the second most congested city in Europe and the seventh most in the world. Traffic jams are not only a frustrating waste of time, but also a waste of fuel and a severe loss of real income – costing London drivers almost £2,000 each year – and lead to higher levels of air pollution which kills about 9,000 people every year in the capital.
Traffic jams are by no means just a UK problem, nor should the scale of the wider global urban development challenge be underestimated. Today, there are already 1.2 billion motorised vehicles in the world. That number is expected to double by 2030. Transportation is responsible for almost a quarter of global energy-related greenhouse gas emissions and is the biggest local source of urban air pollution. Ambient air pollution is already responsible for 3 million deaths per year. The very young and elderly are particularly at risk for a range of illnesses, adding to burgeoning health care costs.
On the other hand, cities that are designed and managed well – where people have plentiful options to move around without cars or do not have to go far to get work done – are powerful drivers of growth, creating good jobs and making them attractive places to live. For example, in the United States, spending US$1 billion on public transportation per year can on average support 36,000 jobs and boost GDP by US$1.8 billion. 
Attractive cities draw in talent and investment and are key sources of innovation. Amazon, the world's largest online retailer, recently launched a selection process for its second US headquarters expected to provide about 50,000 new jobs at an average compensation over $100,000 per year. Access to mass transit is listed as a core preference for consideration.
Policy-makers can use both regulation and taxes to tackle air pollution, including from diesel and greenhouse gases, as shown by the many cities around the world that have now pledged to limit the use of internal combustion engines. But cities seeking to invest in better infrastructure often run into challenges raising the capital to do so. The vast majority of cities struggle to access credit in a sustainable manner, especially in the emerging economies where urbanisation is happening fastest. Only 4 per cent of the 500 largest cities in developing countries are classified as creditworthy in international financial markets, and only 20 per cent in local markets.
The good news is there are some innovative ways that cities can use to raise financing for transit-oriented development: local taxes that unlock large and productive sources of finance and influence firms and households away from activities that generate congestion and damage the environment. There are great lessons emerging from London and Beijing, for each other and for other cities more generally.
London, for instance, operates a benefit-linked property tax that can easily be adapted to emerging market countries that may face challenges with defining property ownership and valuation. This is supplemented by a congestion charge scheme which has been in operation since 2003. By asking drivers to pay a daily fee to enter the city centre, the city simultaneously sought to reduce its traffic problem while generating revenue for urban transport investments.
In the first three years after it was implemented, London's congestion charge reduced vehicle traffic by 16 per cent, traffic delays by 26 per cent, and journey times by 14 per cent – with minimal impacts on local business. In the last few years, the amount of traffic has crept higher again, but it has not grown as much as it would have without the policy. Mayor Sadiq Khan's recent proposal to expand the congestion charge zone and overhaul its implementation deserves careful evaluation and support. It could be made much more responsive to congestion levels in this digital age. Property tax, too, can be reformed to raise more revenue.
Singapore, Milan, Stockholm, and Seoul are among the handful of other cities with congestion charges besides London. Inspired by these examples, other cities are considering the idea, particularly in China. Beijing, home to 5.6 million vehicles, has been researching the effects of a congestion charge. In its 2016-2020 work plan, China's Ministry of Transport urged other local governments in the country to study and consider congestion fees as one of the economic incentives to tackle urban traffic congestion.
Another option could be a carbon tax with a city-level surcharge, so that the most congested areas have the option of imposing higher marginal rates. This could usefully supplement the carbon-trading mechanism, already operational in China.
London is actively considering taxing increased property values to help finance eight prospective Transport for London projects, that would cost around £36bn, including Crossrail 2, the Bakerloo line extension, and the DLR extension to Thamesmead. These could increase land values in areas with enhanced public transport by about £87bn. It only makes sense that the government should recover some of the costs of its investment by taxing the increased value of land. 
For governments, policies like congestion charges, property taxes and betterment levies are a double win: raising money for transport infrastructure while also promoting more inclusive, healthy, dynamic and creative cities. Cities can be powerful centres of innovation but to fully realise their potential, they must also show innovation in financing their development.