Helen Mountford
Helen Mountford is Program Director for the New Climate Economy project.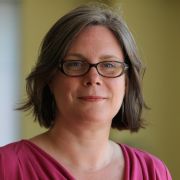 Helen previously worked for the OECD (Organisation for Economic Co-operation and Development), where she worked for over 16 years as an environmental economist advising governments on policy reforms. She oversaw and contributed to OECD work on green fiscal reform, climate change finance and economics, fossil fuel subsidies, green growth, water pricing, biodiversity incentive measures, and economy-environment outlooks and modelling. Prior to joining the OECD, Helen managed recycling schemes in England and worked for an NGO in Australia.
Helen holds Masters degrees in Environmental Economics from University College London and in Environmental Management from University of Melbourne. She has a BA in Philosophy and History.