Commissioner; Baron Green of Hurstpierpoint; Chairman, Asia House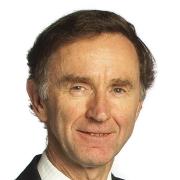 Lord Stephen Green is Chairman of the Natural History Museum, Chairman of Asia House and President of the Institute of Export. 
Lord Green began his career in 1970 with the British Government's Ministry of Overseas Development. In 1977, he joined McKinsey & Co. Inc, management consultants, with whom he undertook assignments in Europe, North America and the Middle East. 
He joined The Hong Kong and Shanghai  Banking Corporation in 1982. In 1998, he was appointed to the Board of HSBC Holdings plc as an Executive Director. He became Gropu Chief Executive in 2003 and Group Chairman in 2006. He reitred from HSBC in December 2010. 
Lord Green was Chairman of the British Banks' Association from 2006 to 2010. He also served as a Trustee of the British Museum. He served as a non-executive director of BASF until 2010. 
He was created a Life Peer in 2010 and was appointed Minister of State for Trade and Investment in January 2011. He reitred from this position in December 2013. 
Lord Stephen Green has written four books -- 'Serving God? Serving Mammon?' [1996]; 'Good Value, Choosing a Better Life in Business' [2009]; 'Reluctant Meister - How Germany's Past is Shaping its European Future' [2014]; and 'The European Identity - Historical and Cultural Realities We Cannot Deny' [2015]. 
He was educated at Lancing College, Sussex, and at Oxford University where he graduated in 1969 with a BA (First Class Honours) in Politics, Philosophy and Economics. He also obtained a Masters Degree in Political Science from the Massachusetts Institute of Technolgy in 1975. Lord Green is married with two daughters.