Commissioner; Group Chief Executive, HSBC Holdings PLC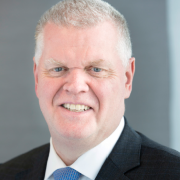 Noel Quinn was appointed as interim Group Chief Executive and as a Director of HSBC Holdings in August 2019.
Mr Quinn was appointed Chief Executive, Global Commercial Banking in December 2015. He became a Group Managing Director in September 2016. From 2011 to 2015 he was the Regional Head of Commercial Banking for Asia-Pacific, based in Hong Kong.
Mr Quinn joined Forward Trust Group, a subsidiary of Midland Bank, in 1987. He led HSBC's acquisitions of Swan National Motor Finance and Eversholt Leasing Ltd, becoming General Manager of each business in turn.
He has since taken up postings including Head of Specialised and Equity Finance at HSBC, Group Director of Strategy & Development at HSBC Insurance Services North America, Head of Commercial Finance Europe and Head of Commercial Banking UK (2008-2011).
Mr Quinn qualified as an accountant in 1987.