Commissioner; Senior Officer and CEO, SouthBridge Investments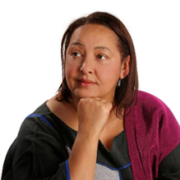 Dr. Frannie Leautier is Senior Officer and CEO of SouthBridge Investments.
Dr. Leautier previsouly served as COO and Executive, Asset Management, of the Trade and Development Bank (TDB). Before her appointment with TDB, Dr. Leautier was Senior Vice President of the African Development Bank (AfDB).
Previously, Dr. Leautier was Chairperson and Co-Founding Partner of Mkopa Private Equity Fund, which focused on private equity investments in small and medium size enterprises in Sub-Saharan Africa. Dr. Leautier has worked for the World Bank, in various roles including as Senior Director of Infrastructure in the Asia Division, as Chief of Staff and Director of the Office of the President, and later as a Vice President and head of the World Bank Institute from 2001-2007.
Dr. Leautier has extensive private sector experience as well, having worked as a Managing Partner of the Fezembat Group from 2007-2009, a company that provides risk management and advisory services for companies investing in infrastructure in emerging markets.
Dr. Leautier holds degrees from the Massachusetts Institute of Technology in Infrastructure Systems and Transportation.