Commissioner; CEO and Chairman, Schneider Electric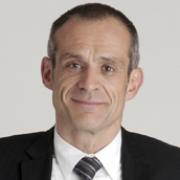 Jean-Pascal Tricoire is Chairman and CEO of Schneider Electric, a multinational based in France.
After carrying out missions at Alcatel, Schlumberger and St Gobain in 1985 and 1986, Tricoire joined Merlin Gerin in 1986 to develop a partnership with a German company. From 1988 to 1999, he held operating positions at Schneider Electric in Italy (five years), China (five years) and South Africa (one year). From 1999 to 2001, he served in corporate functions as head of Schneider Electric's Global Strategic Accounts and of the Schneider 2000+ programme.
From January 2002 to the end of 2003, Tricoire became Executive Vice-President of the International Division. In October 2003 he was named Chief Operating Officer. In May 2006, the Supervisory Board appointed Jean-Pascal Tricoire Chairman of the Management Board & Chief Executive Officer.