Former Commissioner; Former President and Chief Executive Officer of the China International Capital Corporation (CICC)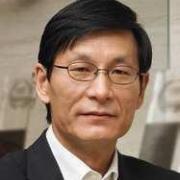 Zhu Levin served as President and CEO of China International Capital Corporation Limited (CICC) for nearly 17 years.  Established in 1995 as the first joint venture investment bank in China, China International Capital Corporation Limited (CICC) is a leader in providing comprehensive financial services including investment banking, capital markets, institutional and individual securities sales and trading, fixed income, asset management, private equity, individual wealth management and research. CICC has a registered capital of US$225 million.
Zhu Levin joined CICC in 1998, since when the company has exhibited considerable growth.  It has actively expanded into overseas markets, with offices in New York, London and Singapore.  Dr Zhu has played a leading role in a large number of landmark transactions, as well as a number of restructuring and mergers and acquisition deals for major industries.
Zhu Levin has been honored with a number of awards, including the Award for Asia's Top 25 Most Powerful Business Leaders (by Fortune magazine), the Asian Banker Achievement Award for Investment Banking (by Asian Banker), and the 2010 Greater China Financial Leadership Gold Prize (IIChina.com, the global online Chinese edition of Institutional Investor magazine). 
Prior to joining CICC, Zhu Levin worked at CSFB in New York, a world-wide investment banking group, and an international accounting firm in Chicago.  He holds a Ph.D. degree in Meteorology from University of Wisconsin-Madison, a Masters in Accounting from DePaul University of Chicago and an MBA from International Bankers' School of Credit Suisse First Boston.