Former Commissioner, Former Minister and Chairperson of the South African Planning Commission and Former Finance Minister of South Africa; Deputy Chairman at Rothschild & Co.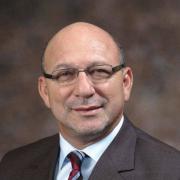 Trevor Manuel served as Minister in the Presidency and Chairperson of the National Planning Commission of South Africa.  Elected to Parliament in 1994 in South Africa's first free elections, he was Minister of Trade from 1994-96 before being appointed Finance Minister by Nelson Mandela.  He was Finance Minister from 1996-2009, one of the longest serving in that post in the country's history.  
Trevor Manuel entered public political life in 1981 as the General Secretary of the Cape Areas Housing Action Committee, and then as a member of the National Executive of the United Democratic Front (UDF).  Between 1985 and 1990 he was repeatedly detained without trial or placed under house arrest, spending a total of 35 months in detention.  After the unbanning of the African National Congress (ANC), he was elected in 1991 to the National Executive Committee, and in 1992 became head of the ANC's Department of Economic Planning.
As Finance Minister Trevor Manuel served as a Governor on the Boards of the World Bank, African Development Bank Group and Development Bank of Southern Africa, and as Chairman of the Board of Governors of the International Monetary Fund.  He was Chair of the Development Committee of the World Bank from 2001 to 2005, Special Envoy to the UN Secretary General for the Conference on Financing for Development in 2002, and subsequently (2008) Special Envoy for development finance. 
Originally educated as an engineer, Trevor Manuel has been awarded doctoral degrees by eight universities in South Africa and overseas. Since 2008 he has served as Chancellor of the Cape Peninsula University of Cape Town.