Former Commissioner; Chairman of Board at Alecta, Former Director of Danske Bank A/S, Former Chief Financial Officer and Deputy Chief Executive Officer of Vattenfall AB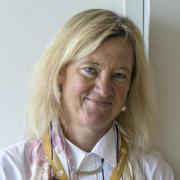 Ingrid Bonde is the former Chief Financial Officer and Deputy Chief Executive Officer of Vattenfall AB. Vattenfall is one of the largest generators of electricity in Europe, and the largest producer of heat, with more than 10 million customers, primarily in Sweden, Germany and the Netherlands.
Ingrid Bonde is an MBA graduate from Stockholm School of Economics in 1982, and also studied at New York University. She started her career as a credit analyst at the First National Bank of Chicago. After spending a few years at the Swedish National Debt Office (SNDO) working with foreign currency funding and debt management, she joined Scandinavian Airlines in 1987 where she became its Vice-President, Finance.  She moved back to the SNDO in 1996, and was subsequently made Deputy Director General.  In 2002 she was appointed Director General of the Swedish Financial Supervisory Authority by the Swedish Government.  She held this position until December 2008, when she was appointed CEO of AMF, one of the largest pension funds in Sweden, owned jointly by the Confederation of Swedish Enterprise and LO (the Swedish Trade Union Confederation). 
Ingrid Bonde is presently a board member of Loomis (Managing Cash in Society) and at SNS, a Swedish think tank. She has held numerous positions as chairman and board member of state owned and other companies, and has been an advisor to the World Bank and the Swedish Government.