Commissioner; Chair, European Climate Foundation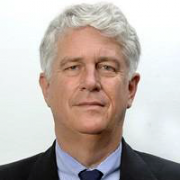 Caio Koch-Weser is the Chair of the European Climate Foundation. Most recently, he was a Vice Chairman of Deutsche Bank with global responsibilities for strategy; government, regulatory and corporate advisory; and co-ordination and implementation of group-wide business initiatives
He is also the former Secretary of State in the Federal Ministry of Finance, in which he served from 1999-2005. Prior to that role, Mr. Koch-Weser worked at the World Bank where he first served as Personal Assistant to the President of the Bank Robert McNamara, Division Chief for China, and Director of Western Africa Department.  In 1991 he became Vice President of Middle East and North Africa and  was appointed one of the Managing Directors of the World Bank in 1996.
He serves as a Supervisory Board Member of European Climate Foundation. He is a Visiting Professor at the Guanghua School of Management at Beijing University. Mr. Koch-Weser is also active as an advisor for major customers of the bank on financial, economic and strategic developments, and represents the bank in key public forums worldwide. He holds board positions in the Bertelsmann Foundation, the World Economic Forum and the think tank Bruegel.
Mr. Koch-Weser also serves on the board of World Resources Institute, managing partner of the New Climate Economy.